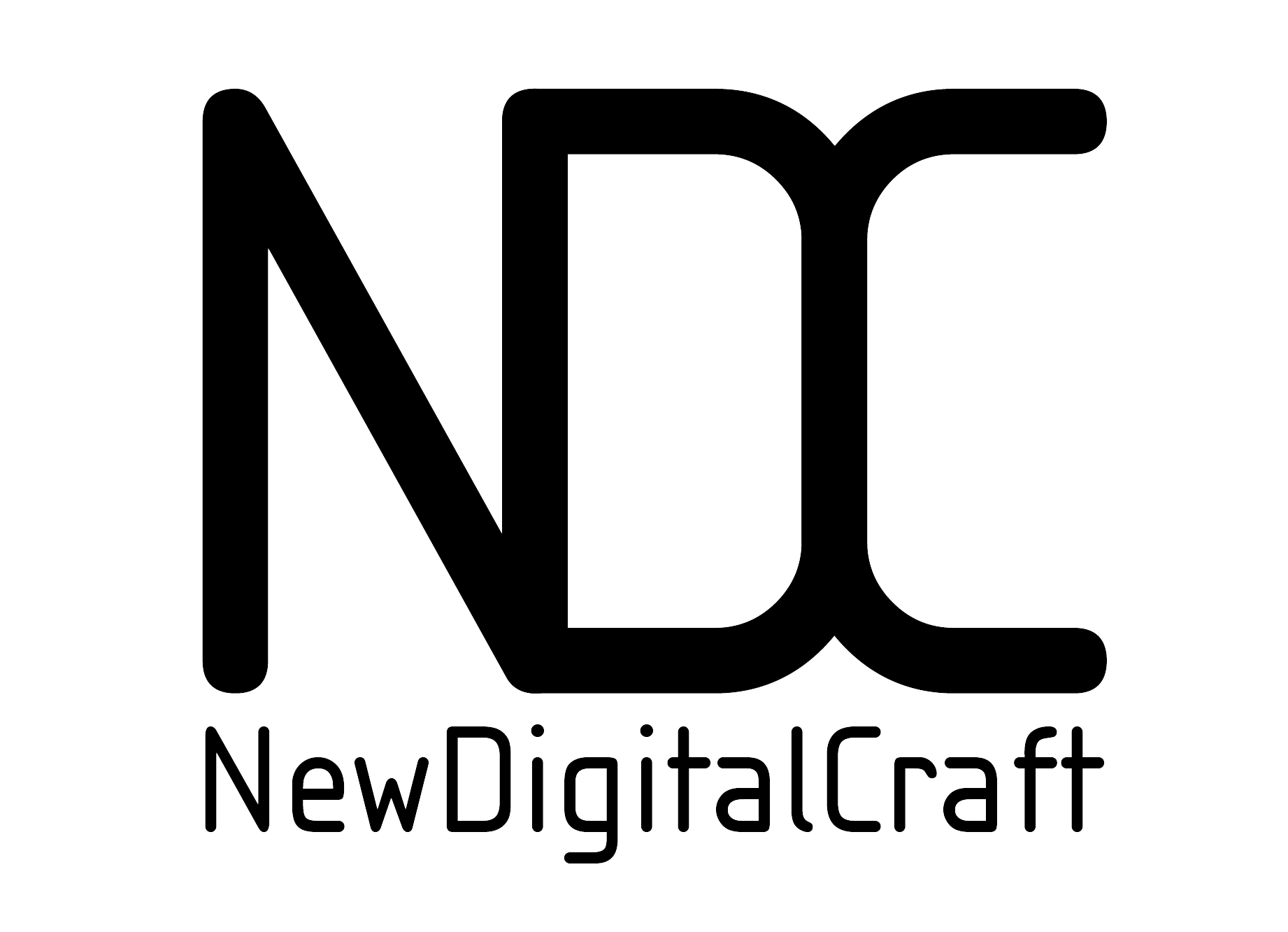 The DNA of New Digital Craft is best described with the following quote:
"Our digital construction solutions bring craftsmanship back on the building site in an affordable and sustainable way".
Our core motivation is minimizing the environmental impact by changing the way we built. We believe this is best achieved by developing building products enabled by new process chains with best-fit fabrication technology. Innovative material formulations combined with digital crafting of concrete are only one example but also an important part of the game. We strongly believe that building solutions for the future will be only successful if they complement one another. We can not prefer one over the other. All solutions be it in wood, stone, concrete, ceramics, metal, polymers, natural materials, etc. need to advance parallel in order to be able to build responsibly and to enable a circular economy we strive for.

On the computer we can basically design without limits for quite some time, but with the tools we have at hand on the building site we can not ! The gap between these two worlds, the creation and the making need to come closer together. It is a one-dimensional approach to use digital tools only to be more effient. In the past it was and still is the believe that this is the main goal. For sure we at NDC embrace efficiency in the buildig processes we develop, no doubt about that. But our focus is to use digital tools to create things never seen before. Things that simply cannot be done by hand or have not been done before. If we use our digital tools well, we can manage to bring a high level of craftmanhip back onto the building site. Because these gifted and well trained professionals have almost vanished from the building sides.

The digital tools we have at hand and which will develop fast-forward in combination with the right materials have the potential to solve the challenges lying in front of us. We need to get into co-creating things that make this world livable and valuable for the next generations to come. Things that can be re-used or recycled or things that extend life cyles and lower our pace of consumption.

If you think the same, contact us and we can find the right solution for your challenges.
Let´s build the future together - New Digital Craft.


What we bring to the table.


- Sustainable products for the built environment
- Product development
- 3D printing & fabrication consultancy
- Individual design solutions & design services
- Architecture consultancy
- Parametric design service
To get more insights on our motivation, feel free to dive into this article written by Jörg Petri in 2019 as co-founder of NOWlab and co-curator for the AEDES event edition #4 series and publication: "Craftsmanship in the Digital Age: Architecture, Values and Digital Fabrication" by The Aedes Metropolitan Laboratory.
A New Digital Craft
Digital tools of the 21st century enable unlimited possibilities, but only when we fully understand how to use them. Mankind was always faced with this condition from the dawn of toolmaking to the most cutting-edge technology. Without the intricate knowledge and expertise of the right craftsman any tool is only partially effective.

Today we see these skills shifting into a different realm which we termed a 'new digital craft' where the head-to-hand relationship that is key to highly developed craftsmanship is mediated by algorithms and the tools of digital fabrication. Instead of using a chisel to manipulate material by hand, one enables parametric modelling software to control a 6-axis kinematic arm operating a drilling machine. This mediated process expands the scope of master craftmanship to achieve what was previously impossible.

Mid-century modern innovations of highly advanced and unique concrete structures by visionaries such as Erwin Hauer, Heinz Isler, and Pier Luigi Nervi for exaple were only feasible using the knowledge and techniques of skilled hand craftsmen in close collaboration with architects and engineers. The "Smart Concrete Wall" by NOWlab, shows how additive manufacturing supports the return of concrete casting techniques that have vanished from current building sites by collapsing the gap between expert handcraft and automated construction. The "Smart Concrete Wall" was first parametrically modelled, then redesigned as an optimized 3D printed mold, and finally cast in concrete with embedded electronics for proximity sensors that control removeable LED lights. It is a perfect example of how digital design combined with the skilful use of digital fabrication – in this instance additive manufacturing – can reinforce the concept of 'materiality' in architectural design thinking.

Snøhetta demonstrated how artificial intelligence enables machines to intelligently adapt their production process in the creation of the King Abdulaziz Centre for Knowledge and Culture. The building's unique facade elements were created using 360 km of stainless-steel pipes that were measured and bent according to special programming controlling free-form bending machines. We must embrace these new tools and understand our current development as a synergy between man and machine rather than a simple replacement of human manpower. In a time when we must be aware of the dire consequences of our environmental impact, it is imperative that we insist on building intelligently and responsibly.
The digitization of the construction site enables these techniques to be feasible again, not only for select landmark buildings, but for all building sites because the future of construction is networked. Digital tools like parametric modelling, BIM, augmented reality, digital scanning, site sensors, GPS tracking of construction equipment, AI, robots, drones, and additive/subtractive fabrication allow the complexity of custom hand work to be achieved again. Only through the combination and cross-linking of digital tools can we maximize their latent potential to work intelligently, efficiently, economically, and sustainably.
Software tools such as Building Information Modelling (BIM), which exchanges information and communication throughout the building process, have been available since the early 1990s. Thus far the most active recipients have been architecture and engineering firms and occasionally clients, but rarely contractors and manufacturers. Instead of joining at a later stage when the most important decisions have already been made, why aren't builders involved in the design process early on? The collective platform of an open BIM approach can strengthen the capabilities of thinkers and makers work together.

As Reinhard Clemens from T-Systems once stated, "Industry 4.0 is Knowledge 1.0." New tools and processes will only succeed when well-trained and skilled people are involved at every level, not only a small group of highly educated people from selected universities attempting to implement change from the top down. Updated knowledge of digital processes is required across the entire spectrum of project contributors from craftsmen to architects, engineers, manufacturers, and even clients. The informed support of regulatory bodies and governmental institutions is crucial to fully realize a revolution in smart production. The key is to connect the expertise of the right people into a coherent team. Digital tools and requisite knowledge are only partially effective without new information structures to manage the communication chain in the building process. This network must connect every aspect of a project. The digital turn is only enabled by linking software and hardware tools while embedding the combined knowledge of all parties.

The Craftsmanship in the Digital Age discussion series brings together perspectives from all fields of the building process: regulatory bodies, architects and planners, designers, researchers, builders, and craftsmen. The workshop sessions at NOWlab took the form of round table discussions exploring a broad range of topics, many of which are included as short extracts in the Responses sections of this document. We hope you enjoy the following content and the input of our participants.
https://www.yumpu.com/en/document/read/62461203/aedes-craftmanship-web
START